Smart investors put their money in tomorrow's growth stocks, not today's. The closer you can get to the first floor on the next unicorn, like SpaceX, or market megatrend, like AI, the higher the return you can ensure.
"Someone's sitting in the shade today because someone planted a tree
a long time ago." — Warren Buffett
At this time, many private equity investors are contemplating where to invest, as their dry powder has approached an all-time high at USD 1.24 trillion (see chart below).
At Moonshot, we constantly strive to identify and present the most lucrative investment opportunities to our community. Our in-depth analysis has pinpointed five industries that exhibit remarkable potential for delivering attractive returns over the next five years.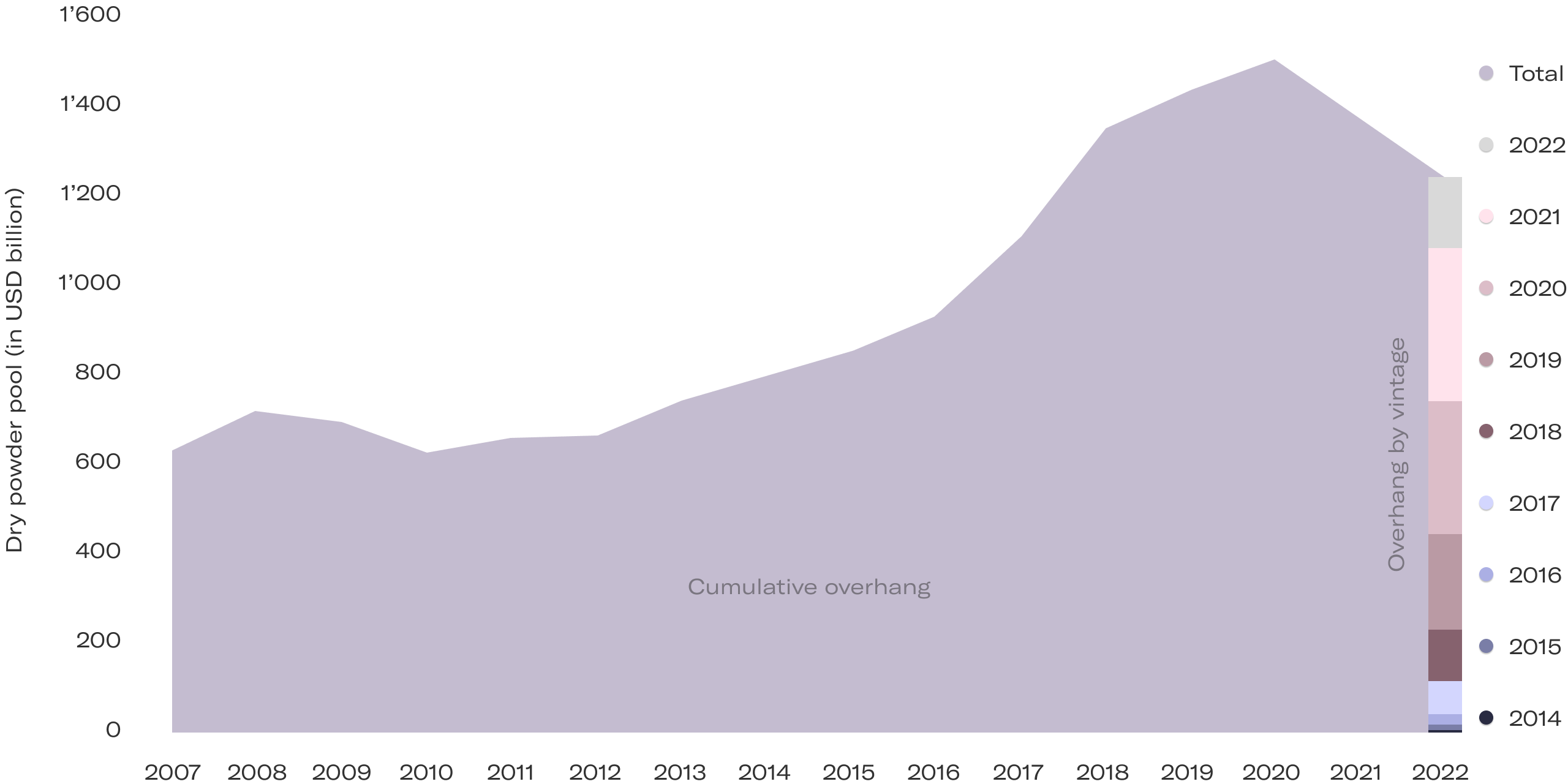 Global private equity dry powder pool (in USD billion)
Source: PitchBook