Investment has never been easier as new trading platforms and services enter the market, but many women still find the whole concept of investing intimidating.
As many as 66% of women do not feel comfortable making investment decisions, with 40% admitting that they have little investment knowledge according to a survey by George Washington University. For Swiss women, 42% have never invested at all. Key reasons for the gender gap in investing are, that women to struggle with completely different topics than men. For a big part of them (36%), the first hurdle already appears when they feel overwhelmed by the broad field of finance and don't know where and how to start. Secondly, 33% are scared of losing money, whereas 28% find the topic too complex and daunting.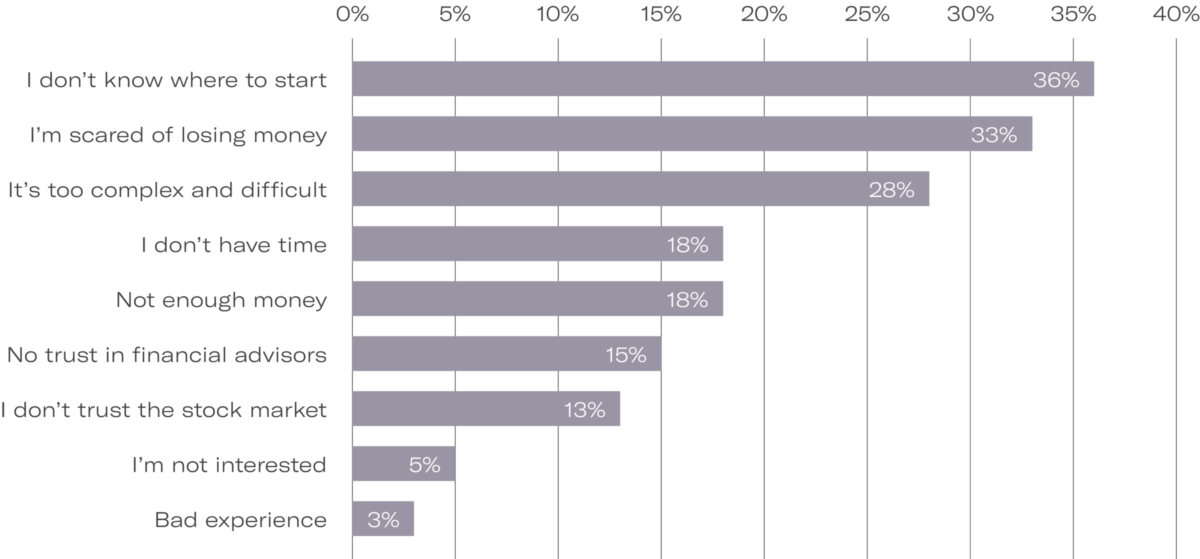 Main reasons why Swiss women don't invest
Source: Inyova
We all dream of a stress-free retirement unplagued by any financial worries, but we all know women – perhaps our mothers, sisters, aunties, or friends – who have unfortunately fallen short of their ideals. Instead of becoming part of these statistics, it's time to empower each other as women to achieve common financial goals. In this article, we offer top tips to help get you started as a female investor. Alternatively, if you are the spouse or partner of a reluctant female investor, here is how you can help her start.