Moonshot is excited to introduce you to a revolutionary green energy pioneer: Synhelion SA. The company is already supported by a long list of investors and partners, including Lufthansa and ETH Zurich. Now it is also a part of Moonshot portfolio.
Synhelion SA is a Swiss-based energy startup on a mission to revolutionize fossil fuel production with a net-zero carbon footprint. For the time being, the company is aiming to supply the global aviation industry with a synthetic fuel made from sunshine, water, and carbon dioxide. This alternative fuel is also compatible with any other combustion engine, including those in cars, trucks, and ships.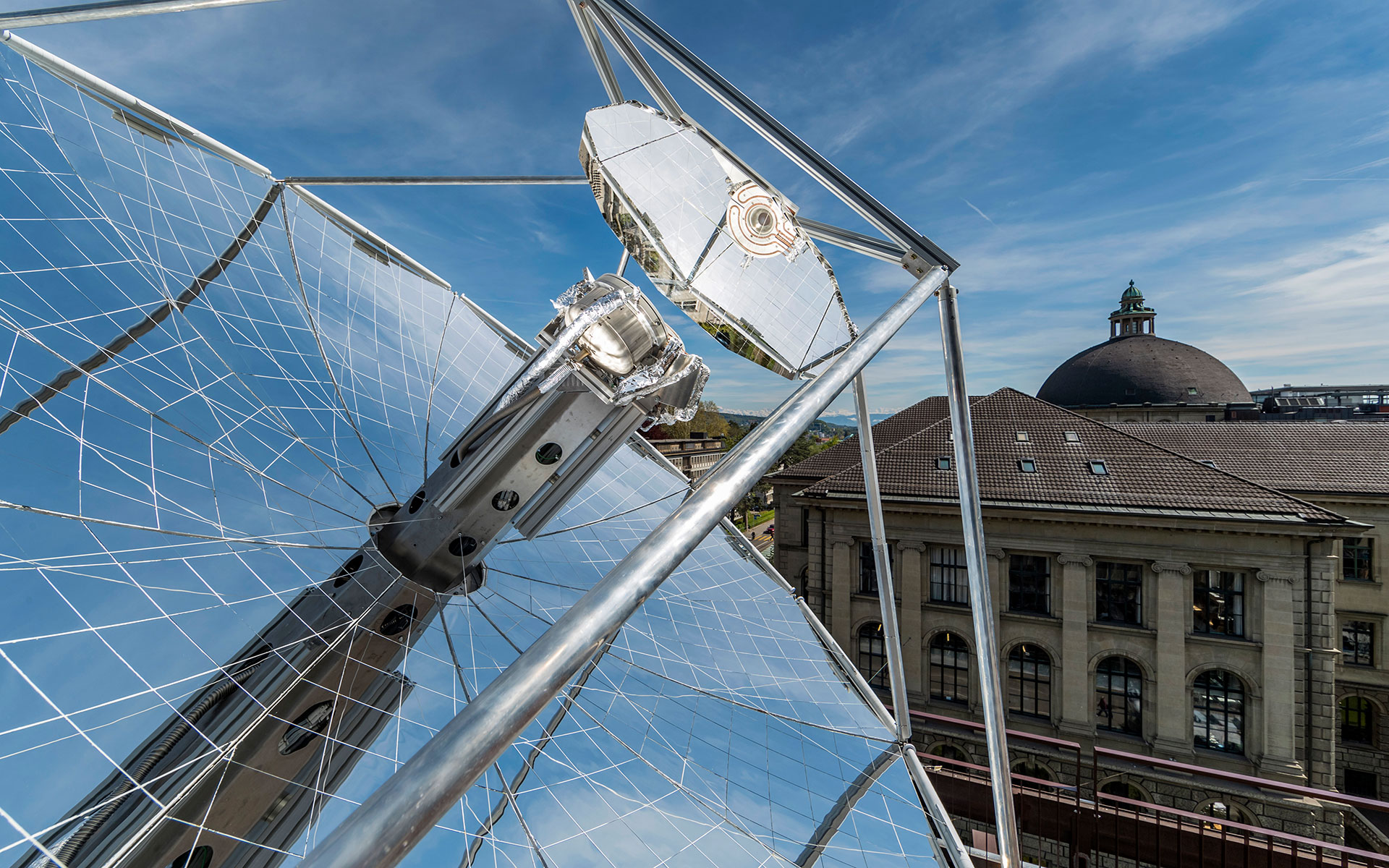 Solar mini-refinery for sustainable fuels. Credits: ETH Zurich
The synthetic fuel is fully compatible with the existing transport infrastructure, has a net-zero carbon footprint, and its costs will eventually be competitive with those of fossil fuel. Market entry is slated for 2023.
The company has already attracted a strong community of high-profile investors and partners who believe in its potential. This includes the German Federal Ministry for Economic Affairs and Energy, Zurich Airport, Lufthansa, ETH Zurich, CEMEX Ventures, AMAG, and Moonshot.
Likewise, we would like to invite you to join our in-person and online presentations about Synhelion SA starting from the 23rd of February 2022. Please select your preferred date via the following links: