Imagine you have built up some capital and want to invest it, but it is tough to know what approach to take in the current market. Are we in the middle of a bear market or at the start of a bull market? European stocks started the year strong, with the FTSE 100 Index recently hitting a record high on February 16 and the Swiss Stock Market Index up 11% since its September low. But with every bit of bad news, the markets take a tumble.
However, what you do know is that private markets always seem to perform better.
Private equity outperforms during good times and doesn't suffer as much during bad times, such as during the Dot-com bubble, the Great Financial Crisis, and the outset of the COVID-19 pandemic (see the chart below). But how can you secure your piece of cake and stop watching your investments in public markets suffer? Until now, it seemed impossible.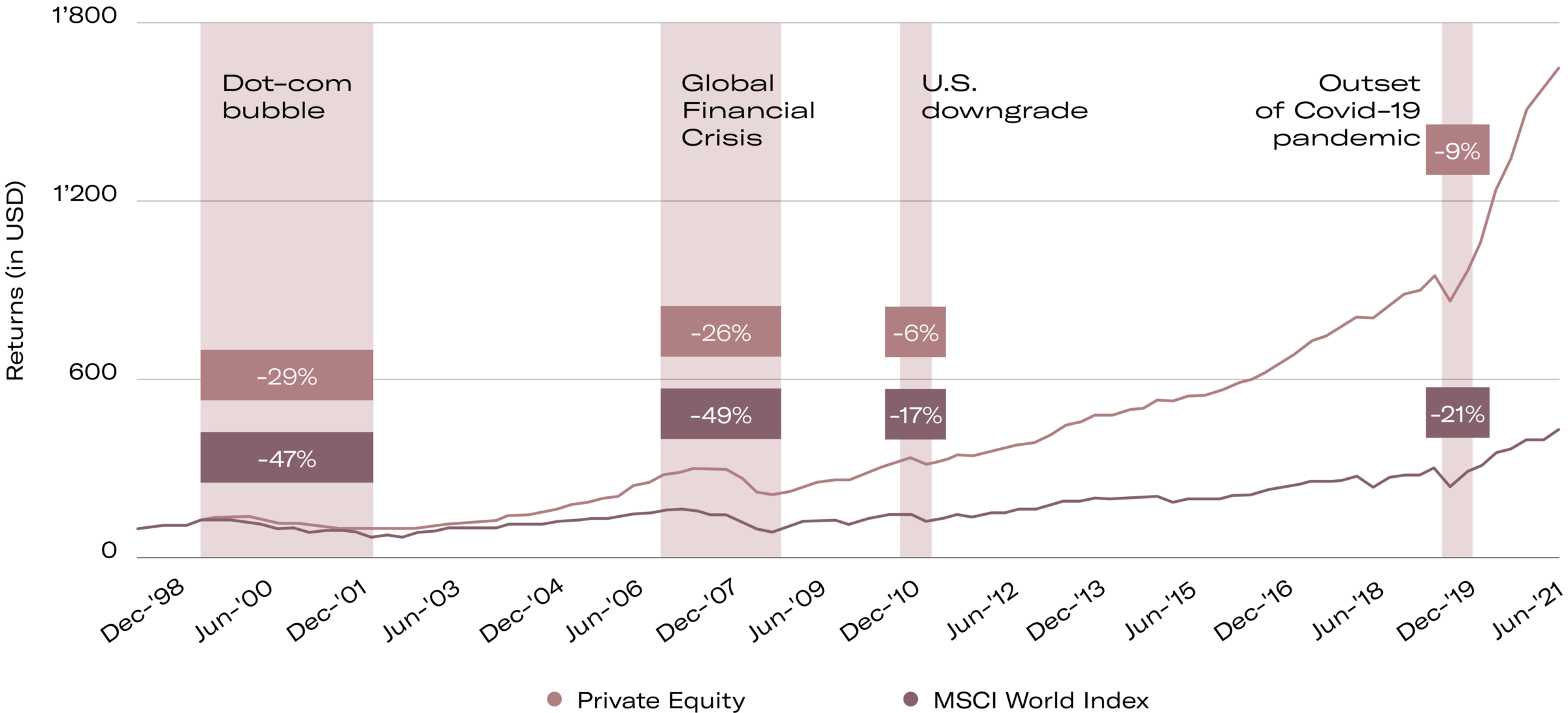 Private equity and public index returns during tumultuous markets
Source: BlackRock